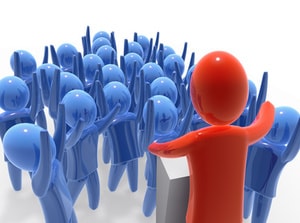 Some general Frequently Asked Questions on Gutters, Soffits and Fascia
If you have any questions or queries that are not answered here please contact us and we will do our best to answer you.
FAQ's
Should I choose Iron Gutters
If you have an old house and just want to replace some of the broken ones then Iron can be used, but these are a very expensive option and we can suggest other more suitbale alternatives to you. Sometimes clients use a cast aluminium gutter as an alternative as it can look almost exactly the same.
What are Cast Aluminium Gutters
These are a molded gutter that will be perfect for the traditional house that has joists, and other non standard joints. The only differences is they are used as an alternative to the Cast Iron gutters, but are made in a modern milling techneque and are longer lasting and MUCH lighter as well!
Are Seamless Gutters Seamless?
No, it is a common myth and we get asked this a lot, Seamless Gutters need to have seams when you join them and needless to say these can fail like all seams, it is not common but they can. It also requires an expert to fit, and there are many people who have done very poor jobs that we go back and fix.
Can I save money and the Environment?
Yes, you will find over time that you are loosing a huge amount of your household heat through your roof with a badly fitted roof, soffit and or Fascia. We can either repair or replace and in a very short time you can start seeing savings.
How to Choose the right kind of Gutter?
There are many types of Gutters available in Ireland and we supply and fit them all.
Cast Aluminium Gutters
Cast Iron Gutters
Seamless Aluminium Gutters
uPVC Gutters
Fascia Gutters
What are the best types of Attic Insulation
There are many different types of Attic Insulation material, from Rockwool, Fibreglass wool and Earthwool, through to Foam Board or Rigid Board. So depending on your type of attic it will depend on the type of material you will choose. The range of "Wools" are the most common as they are more flexible aside from Rockwool, which is more similar to tye Foam Boards.
When it comes down to EarthWool or Fibreglass, we ALWAYS choose Earthwool, aside from its amazing insulation properties, it is also environmentally friendly. For this reason because it is also eco-friendly, and sustainable, Earthwool of all the flexible infill options is the very best.
What is a Facia
Facia is the piece of material covering the end of the Roof and building, it covers the Soffit and connects to the undeside of the roof.
What is a Soffit
This is the material connecting to the roof over hang to the building?
What is Earthwool Insulation
Earthwool Insulation is one of the most softest types of infill used in insulation. Also it has a very low density of approximately 20kg/m3. This also makes it very light. Unlike Rockwool and Fibreglass, Earthwool doesn't need any special handling or protective clothing as Earthwool has been specifically designed to be much easier to handle and made to be itch-free.
Earthwool is made of over 80% recycled glass and a sustainable bio-based binder which makes it incredibly flexible but also safe to handle. It also shares the same nonflammable and thermal performance as Fibreglass and Rockwool.
What is the difference between wood and uPVC
Fascias and soffits are essential to houses, as they offer weather protection to the roof area and also provent damage to the guttering. The guttering of your house is attached to fascias which supports the edges and protects the rafters, soffits on the other hand protect the underneath of the rafters. It's clear these are important parts in order to have a secure guttering so it is vital they are made from a reliable and sturdy material, in this case in our many years of experiance advice on uPVC because of its so many advantages.
Most houses built in Dublin have the traditional fascias that are made out of wood. Unfortunaely Wood is one of the worst materials you can have for your fascias and soffits, this is because it rots, looks unsightly and most importantly provides no protection from the elements, therefore if you want to avoid wasting money you have to choose uPVC. Not only can wood fascias rot but when they inevitably break they can lead to structural damage and water penetration. Before all this happens consider replacing your fascias with UPVC which not only improves its aesthetic appearance but also provides all the protection you need with minimal maintenance and cleaning.
How long will Gutters last without been replaced?
This is actually a very hard question to answer as there are so many variables, but if everything is done and fitted properly you should get many years from a FixMyRoof.ie fitted gutter! But needless to day sometimes there are environmental issues (really bad weather), the joists etc come out from the wall, but as a rule our Gutters are fitted to the very best standard and we except no compromises with out service.
Can Rain Water collection really save that much?
If you have a garden, wash your car or use water for anything else aside from drinking or cleaning (we can also provide purification) then you can start seriously start saving. From simple drums attached to the downpipe ouf your gutters, through to sophisticated systems Rainwater Harvesting Systems.
Do I really Need a Soffit
If your house has been designed with a Soffit in mind, then yes you really do need one, and without it you will have to shorten your roof, and probably a whole lot more as well.
How much can I save with Rainwater Harvesting?
Conservative estimates now are running at upto 55% of your water consumption can be free with Rainwater Harvesting system (The Guardian) and this could equate to (soon once grants are gone on water charges) hundreds of euros per year!
Why do I need a Soffit?
Like all living things your house also Needs to Breathe! In many cases without a Soffit you will suffer from damp house and have very poor air circulation and during the summer your house can store much unneeded heat.
What types of Soffit's are available?
There are like gutters Aluminium, Plastic, uPVC, Wood Steel