Fascia Repair or Replacement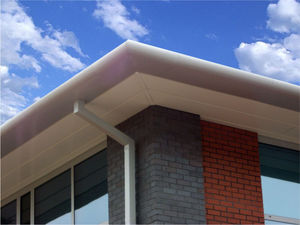 The Fascia of the house may not look like an important part, but can if cared for properly give your house a new lease of life.
We had our gutters replaced not even 2 years ago and the guys he did the job were robbers! Luckily a neighbour of ours were getting new (now I know the name) Soffits replaced so I asked Collin and he dropped by after and I must say was amazing, he fixed their shoddy work and did not charge me half as what they did. But I am also going to get him back to do the Rain water collection system for my Garden now that we are metered!
By Frank, Rathfarnham, Dublin