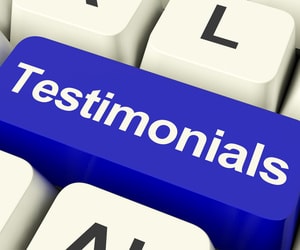 Some Very Happy Clients
Here are only a tiny selection of testimonials from some very happy clients.
Testimonials
We had our gutters replaced not even 2 years ago and the guys he did the job were robbers! Luckily a neighbour of ours were getting new (now I know the name) Soffits replaced so I asked Collin and he dropped by after and I must say was amazing, he fixed their shoddy work and did not charge me half as what they did. But I am also going to get him back to do the Rain water collection system for my Garden now that we are metered!
By Frank, Rathfarnham, Dublin
Thankyou for a fantastic job on fascias, soffits and gutters. Excellent service and clean up. House looks fantastic.
By Michelle, Whitehall
Only have just finished paying for my Gutters to be replaced and can't believe how much different my house looks, its amazing. I did not believe how much a difference this would make!
By Ronan, Mulhuddart
With all the storms we have been having last few weeks my gutters were almost completly distroyed after Ophelia, thankfully Collie sorted them out, replaced a few and so far Storm Brian did not bother me. Thanks!
By Padraic, Naas
Dear sirs,
I just wanted to thank you for doing such great job. The Gutters on my mothers house we really bad. When I picked her up and brought her home she was so happy to see such a wonderful job.
Thank you
Suzzane
By Suzzane, Terenure
Hi Collie
Just wanted to thank you for doing a great job on the replacement of the Fascia and Gutters, the house looks great now, and have to admit did not think it would make such a difference on the draughtness of upstairs but wow it has!
By John, Raheny
I would highly recommend Colin and Liam for their efficient and professional work during these challenging times.I had a problem with Attic condensation which they resolved quickly and at the same time replaced my old attic insulation. Great job. guys.
Many Thanks
Margaret Moynihan
By Margaret Moynihan, Dublin
Thanks Collie for the repair/replacement of Downpipe at my aunts house last week She was very pleased with the work done. I appreciate your prompt response Maureen
By Maureen, Dublin
Had full facia / soffit / gutter replacement and couldnt be happier. Very competitive pricing, Would highly recommend. Efficient, professional and meticulous about perfect finish, very knowledgeable of customer requirements. Beaumont, Dublin.
By Shaun, Dublin
Hi
I just wanted to say thanks for a brillant job, I tried to replace the downpipe a few times, and must say you were right, it is not as easy as it looks. I love to tinker with the house and try to do as much as I can but getting the Gutters replaced was a bit too much for me!
By Alan, Blanchardstown