Flat Roof Replacement or Repair in Dublin and Surrounding counties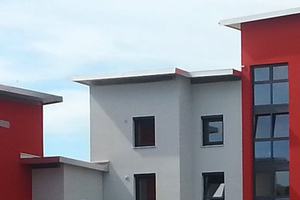 At FixMyRoof we are the experts in Instalation and Repair of Flat Roofs, all the materials we use are gaurenteed to provide a long lasting and durable flat roof to ensure that you are more than satisfied with the work that we do. Your peace of mind is paramount to us!
Hi Collie
Just wanted to thank you for doing a great job on the replacement of the Fascia and Gutters, the house looks great now, and have to admit did not think it would make such a difference on the draughtness of upstairs but wow it has!
By John, Raheny