Benefits of installing uPVC cladding, fascias and soffits
uPVC is an excellant and hugely popular material in bulding. It is also commonly used in the manufacture of doors, windows, and is the favourite choice for cladding, fascias and soffits of gutters and roofing in Dublin and accross Ireland.
uPVC is ideal due to its durability and hard wearing properties. We use this as standard to replace older plastics or traditional wood cladding, fascias and soffits, unlike wood uPVC won't rot or corrode despite constant exposure to the unpredicable Irish weather.
Well maintained cladding, fascias and soffits are essential in terms of protecting your home and its roof from damage. If not properly maintained it could lead to time consuming and costly repairs, heat loss and an increasingly draughty house.
Why not join hundreds of our other Dublin customers and upgrade your look to the excellant uPVC Gutters, Soffits and Fascias by FixMyRoof.ie
Services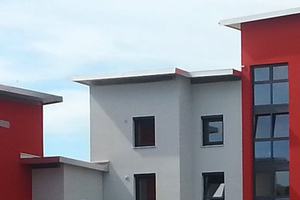 At FixMyRoof we are the experts, for over 30 years, in Installation and Repair of Flat Roofs and experience shows us that the most common problems that occur within a flat roof are water leaks, cracks and trapped water.
These are not only unsightly but can also lead to further damage and expensive repairs if left unattended for long periods of time. By using our expert team, we can identify any potential issues as early as possible then deal with them accordingly.
All the materials we use are guaranteed to provide a long lasting and durable flat roof to ensure that you are more than satisfied with the work that we do.
Your peace of mind is paramount to us!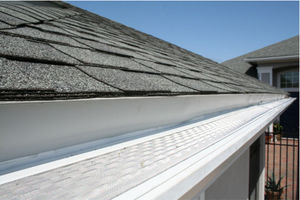 Gutters are a vital part of your home, but they can also be destructive. When they get damaged or old, water damage on your roof and inside your home can be caused.
FixMyRoof offers professional gutter repair and replacement services at competitive prices! We specialize in providing only the best products for gutters that can withstand all elements through a fast and optimal works!
We're sure you'll be more than satisfied with both the service and the price offered, like hundreds of other Dublin clients who have been satisfied!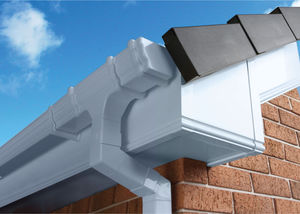 Many people do not realize but the poorly fitted or ill repair Soffit can lead so some serious heat loss on a house, let alone not letting your house really shine.
For this reason, we at FixMyRoof have the solution for you!
If you notice that something hangs loose, has fallen off, or the gutters are no longer attached, you should repair them as soon as possible to save a lot of money.
For these problems call FixMyRoof immediately and we will understand and find a solution to your problem with the best materials and the best price offered in the market!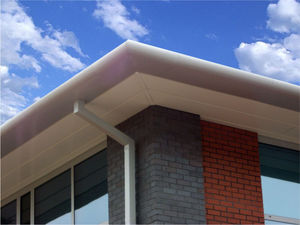 The Fascia of the house may not look like an important part, but can if cared for properly give your house a new lease of life.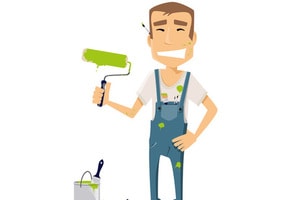 Over the years many of our clients have asked us to help with general painting and decorating as well as general Roof Repair. We have become experts in this field and also have suggested to many of our clients some excellent general paint alternatives that can help save up to 25% on their home heating as well with heat loss reduction paints. Most traditional paints containing volatile organic compounds add 25-30% of your heat bills for cooling costs and ventilation air conditioning systems. Our new water-based acrylics both reduce dust, provide a better surface finish, and are environmentally friendly resulting in lower energy costs than conventional paints.
Positive:
Professionalism, Responsiveness
We found Colin and his team very easy to deal with. We had a prompt response to our enquiry and new gutters within a week. Thanks Colin.
Service:
Gutter installation
By Al Murray, Dublin