Repairs and Replacement of Gutters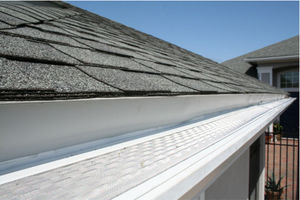 At FixMyRoof.ie we will replace or repair your ailing gutters, with the very best in quality and service that you can get, with hundreds of other satisified Dublin clients. We know that you will be moer than happy with our service AND PRICE!
We had our gutters replaced not even 2 years ago and the guys he did the job were robbers! Luckily a neighbour of ours were getting new (now I know the name) Soffits replaced so I asked Collin and he dropped by after and I must say was amazing, he fixed their shoddy work and did not charge me half as what they did. But I am also going to get him back to do the Rain water collection system for my Garden now that we are metered!
By Frank, Rathfarnham, Dublin