Soffit Replacement or Repair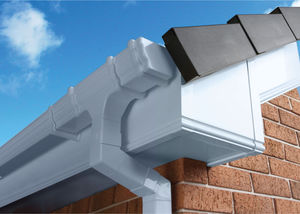 Many people do not realize but the poorly fitted or ill repair Soffit can lead so some serious heat loss on a house, let alone not letting your house really shine.
For this reason, we at FixMyRoof have the solution for you!
If you notice that something hangs loose, has fallen off, or the gutters are no longer attached, you should repair them as soon as possible to save a lot of money.
For these problems call FixMyRoof immediately and we will understand and find a solution to your problem with the best materials and the best price offered in the market!
Colin was an absolute pleasure to have met and welcome to our home.

From the initial call out, to completion of the work, Colin was professional, reassuring and highly knowledgeable.

His work is exemplary and the quality of his finish is superb.

Aside from this he is what can only be described as a gentleman.

I highly recommend Colin and would strongly advise anyone looking for these services to give him a call and welcome him into your home.

We can't thank Colin enough for the fantastic job on our new home.
By Niall Behan, Dublin