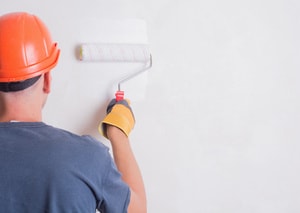 Painting exteriors is an art that requires more than just painting and a paint brush.
It requires careful planning, always using the best paints, products and techniques to ensure your house looks as good as the day it was painted for a very long time (if not longer!).
Painting from a distance or with poor lighting makes it harder for any painter to do a good job.
That's why we take the time to get up close and personal with the areas we are painting, regardless of how small or large those might be to provide the best and professional result.


No gallery image found!!!