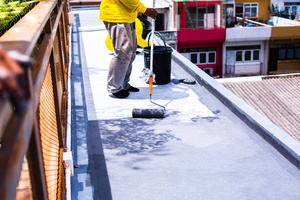 A properly installed fiberglass roof, will last at least 30 years without any measurable deterioration.
This specific type it's also called GRP roof, and GRP stands for Glass Reinforced Polyester, a composite material formed by strengthening plastic with fine fibers made of glass.

This type has been widely used for over 70 years, although its popularity has increased in recent years due to some new proposed tecnics!
Its installation is highly appreciated both for its simplicity, but also for its safety. In fact, the final product is recognised for its durability, which exceeds that of a felt roof.


No gallery image found!!!